Sr. Pastor Mark Spell Sr.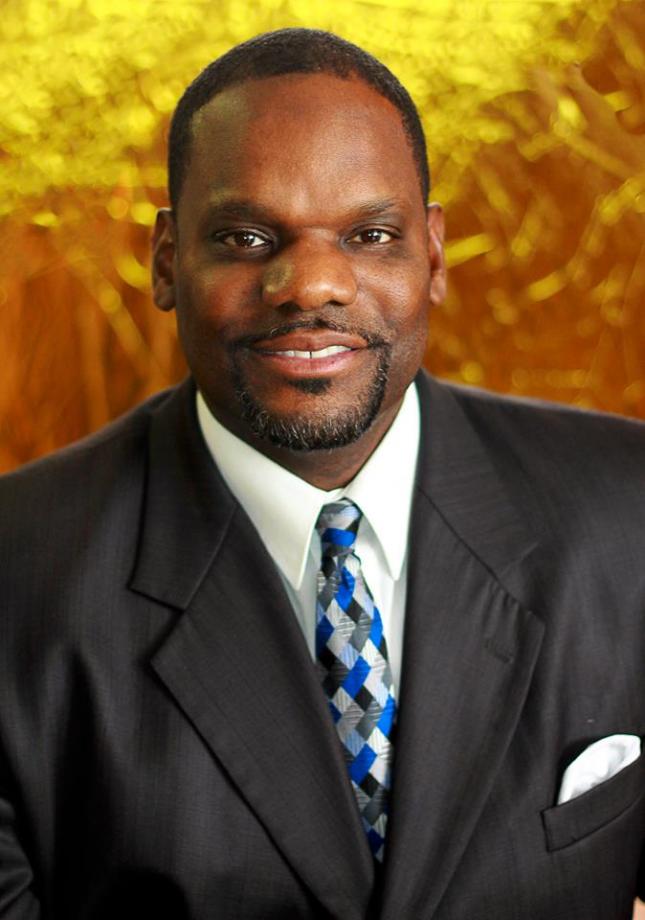 Pastor Mark Spell is the second child of six, born to National Elders Rev. Roy Sr. and Pastor Margaret Spell of Wilson, N.C. Since childhood he has had a heart full of love and compassion, giving and doing all he could for his parents and most anyone whom he came in contact with. At an early age, Apostle Spell was taught the things of GOD, while serving in different leadership roles within the Summerville Holiness Church. Apostle Spell received his formal education from Wilson County Public Schools and he furthered his education at North Carolina Central University, where he received his BA degree in History and served as Drum Major for the NCCU Marching Band.
Pastor Spell married the former Lillian Hawk of Parkton, North Carolina on September 23, 1995 and they have four sons: Mark Jr., Marcus, Marcellus and Mareece.
In 1996, Pastor Spell began teaching, and expounding on the Word of GOD at various churches. After accepting the call of GOD to lead people to a higher call and standard of righteousness, Apostle Spell
began having Bible Study in his home. Although this was good, the people of GOD wanted to come together more. Being led of the Holy Spirit, June of 1997, Apostle Spell began the Disciples of Christ Deliverance Ministries. Disciples of Christ Deliverance Ministries' first official church meeting was held on Wednesday, June 4, 1997. The first Morning Worship Service was held on Sunday, June 15, 1997.
Other than Pastor Mark Spell and Pastor Lillian Spell, Disciples of Christ Deliverance Ministry started with 3 members. Since 1997, GOD has tremendously blessed this GOD given vision of "Changing Lives Through Teaching and Prayer."
On July 20, 2003 Pastor Spell received an honorary Doctorate Degree in Theology from Victory International College in Durham, North Carolina.
Pastor Mark Spell currently serves as Sr. Pastor for Greater Life Churches in Wilson and Durham, NC. In 2013 he expanded his service by becoming an Author. "Fresh Fire" is a book full of live changing, Bible based revelation and no matter where you are in your life there is great insight in this book for you!!!
The Greater Life Christian Church Family is truly blessed to have such an awesome man of GOD as our leader!!!